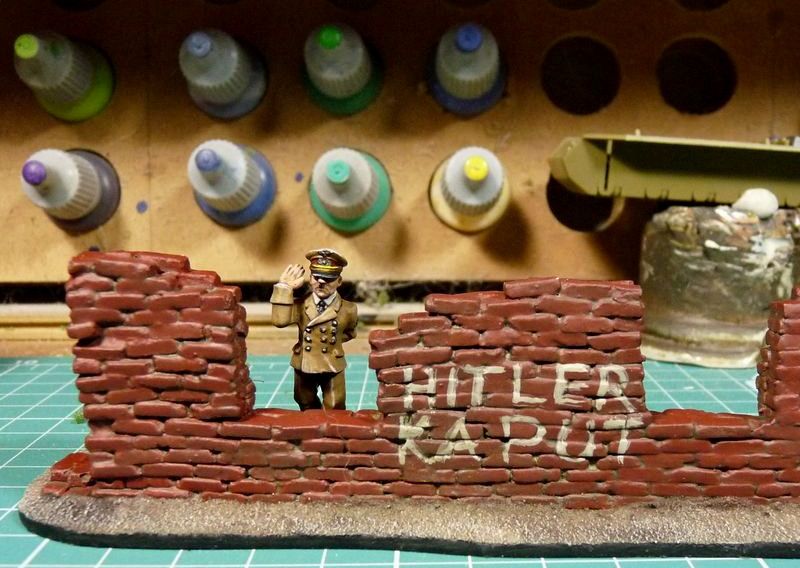 "Heinrich! Heeeeinriiich!
Those goddamn teenagers macht est again! Mein neu Garten wall ist vandalized!
Ich will not leave it like this again!
Check if we have any spare Panzer, dear - someone's gonna pay for it..."

See? See? That's what might happen if you piss that weirdo naighbour of yours off. You never know who he truely is, where does he work or weather he leads nazi party or not...
Lesson learnt: stay away from freaks and local idiots.

Anyway - hey again.

Once again whole post it dedicated totally to Bolt Action. I must admit this game is just super addictive! Combine it with cool models (which in case of my army turned out to be really easy to paint) and voila! - recipe for commercial success!

Since the last entry 4 models were moved into the colored side of existence, which is quite a result for my: single piece painted in about 2,5 evening...

So for starters - little support for my regular infantry: one more private and first liutenant (finally I have painted commander). Both painted using tested color choice. I was asked about paints I use so further below - all necessary colors to get US infantry painted: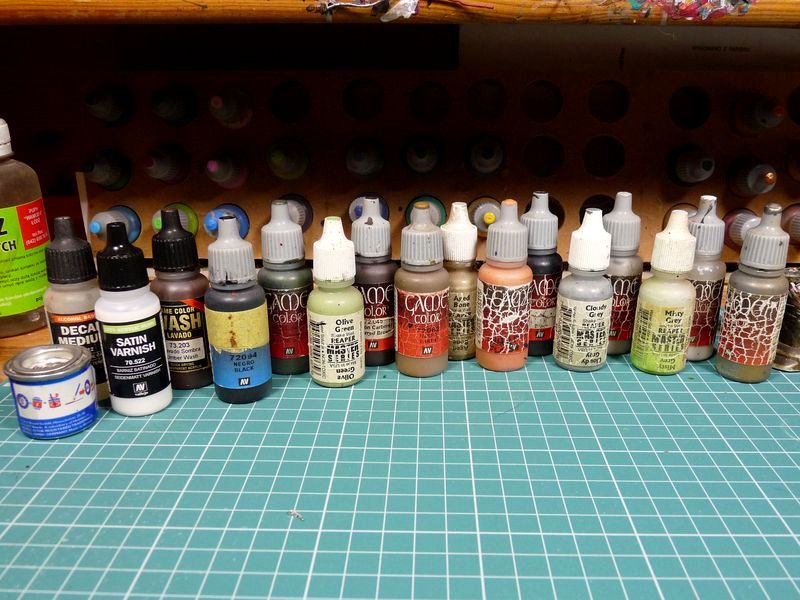 Another piece is something to mess with hiding enemy troops: medium mortar from
Black Tree Design
range. It's the first model I painted ever from this manufacturer but I am quite sure I'll get some more toys from that source:
- models are well scaled for Bolt Action game,
- there's huge minis selection available,
- there are ofter promotions and shipping cost is quite low,
- customer service - brilliant.
I chose my standard US infantry palette so it fist the rest of the gang. I also decided to base every crew member on separate bases (there are 3 soliders operating mortar + optional spotter) so it's easier and more practical to remove casaulties instead of marking them with dice or something.
My only regret about BTD is they have not much heavy equipment and special weapons.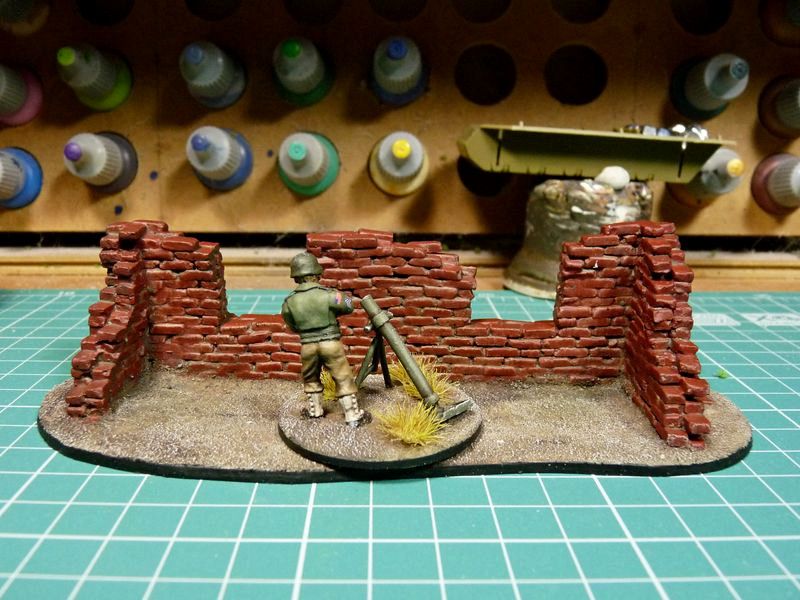 And now - that mysterious neighbour... That weirdo living next door...
I purchased the piece together with infantry order and painted as gift for my bro - he runs zee Germans army but sadly doesn't paint stuff at all.
I thought he might use one more NCO (the mysterious neighbour had rank about corporal). Painting itself was fast and easy - after all the model is simple uniform + 3 spots of flesh.
And that fucking stupid looking moustache...
I tried to keep paintjob clean so the model looks striking on our battlefield. Hope you like it.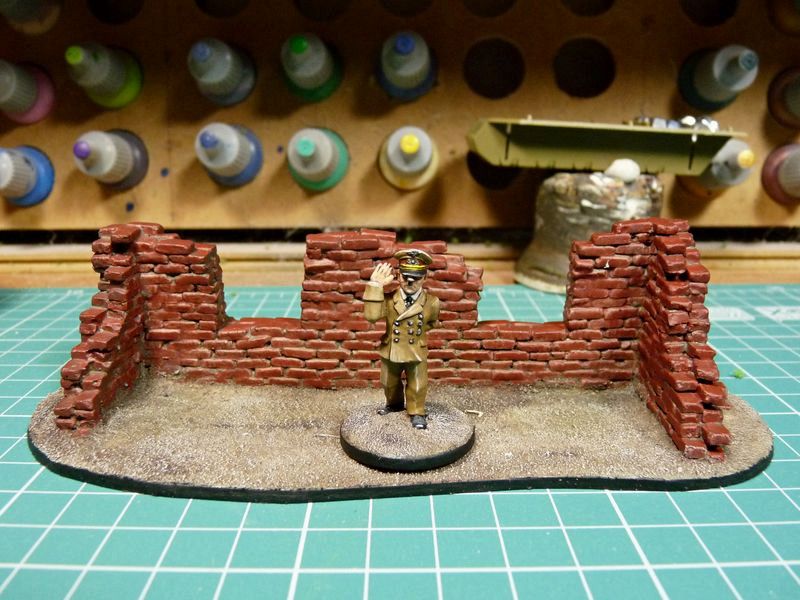 And to close the post: one more terrain piece.
The last time I presented
test piece of wrecked brick wall
, and wanted to get another one, just slightly larger. This one was made to provide safe shooting positions for 2 soliders. Also wanted to test other way of painting - resuls is similar but painting took less time.
I want to give similar paintjob to Italeri's wrecked building and then I think I'll mold some wall sections so I can build larger constructions.
To make life of tank crews more paint in the ass like...